This week Stacey and I traveled to New Orleans for the American Association for Justice (AAJ)'s Winter Convention. Working with a legal industry vendor and two prominent law firms – LitCap, Pulaski & Middleman, LLC, and Meyers & Flowers, LLC – we put together an epic happy hour party for over 200 lawyers.
Events can be a great way to build brand awareness and bring in more cases. It is important to identify your goals for the event well in advance so you don't lose sight of the main objective. While each detail of an event matters, keep your overall focus on the desired end result without getting too caught up in the minutiae of party planning (venue, swag, signage, entertainment, invitations, etc). If you try to tackle too many comprehensive goals, you will accomplish none of them.
Our overall event strategy for the AAJ Voodoo Happy Hour was designed around the primary goal of building brand awareness in a social setting, without a tradeshow look or feel and without a focus on direct onsite sales conversions. In that vein, we selected our ingredients for a successful party: an authentic New Orleans venue, not-too-stuffy entertainment, the right mix of attendees, sought after swag, delicious local cuisine, and an open bar.
Situated within walking distance of the convention hotel, House of Blues New Orleans has a great NOLA vibe. Local musician John Lisi and his band rocked the party while a tarot card reader kept guests intrigued and voodoo-themed shot girls worked the crowd.
Anyone who attended the party saw the LitCap brand on banners, cell phone power banks (the hot ticket item), and USB pens, but we didn't hit people over the head with the message. Instead, we focused on making sure our event was the party everyone wanted to attend to increase brand awareness and market exposure for LitCap.
The party was so successful that guests kept filing in long after the set end time, so we extended it an extra hour. Everyone had a great time.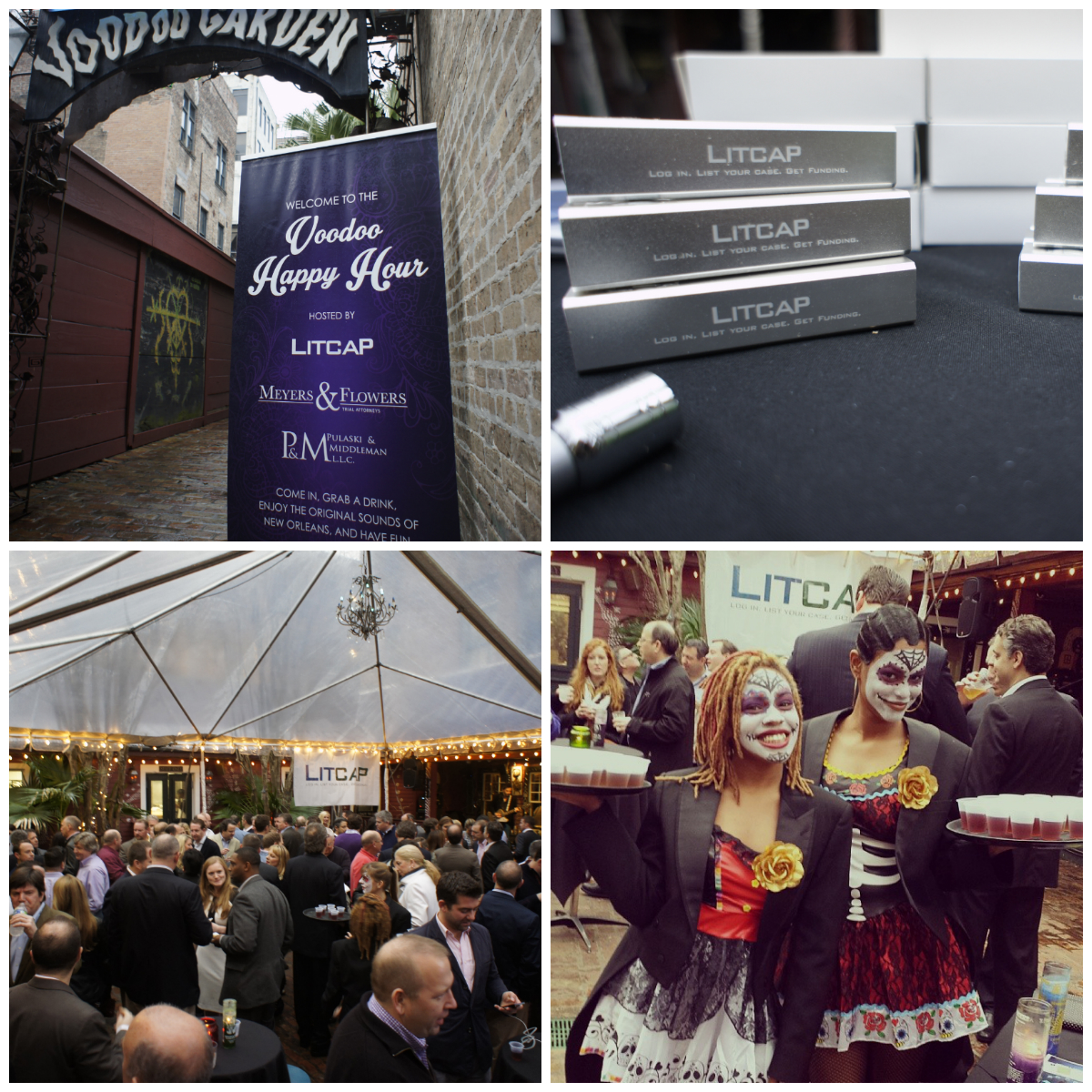 If you are interested in how event marketing can work for your law firm, contact us. We've been planning events for over 10 years – happy hours, private dinners, and huge galas.