Gary Illyes, Webmaster Trends Analyst for Google Switzerland, recently spoke at SMX East, making the surprise recommendation for webmasters to keep including Google Authorship on new websites, and not to remove it if it is already in place. The reason he cited was Google might use it again in the future.
Many webmasters stopped implementing Google Authorship on their websites over a year ago after authorship and related photos were dropped from search results. If you have not set up authorship for one of the named partners of your law firm and/or your website does not contain the corresponding code, you might want to consider it.
What is Google Authorship?
When Google Authorship was first launched, it was the talk of the digital neighborhood. It was a way to link content you created to your specific Google+ profile. SEM aficionados obsessed over it and implemented it on every website as a standard feature required for search engine success.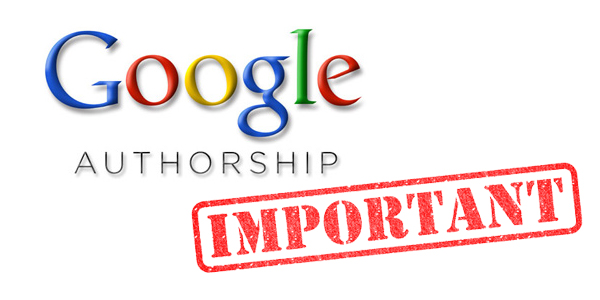 According to Google, authorship existed to link your Google+ profile to the online content you create, forcing people onto its own social media network by directly linking that network to search engine benefits. Google's authorship was also designed to counteract spam tactics and other bad optimization practices. Even now Google may use a form of authorship and author rank in determining which articles to show in the search results.
The History of Google Authorship
Despite its initial fanfare, after many users had gotten active on Google Plus, and after even more users had implemented authorship, Google killed its value. While the authorship schema checker was removed from Google Webmaster Tools, any markups already in place on sites didn't need to be removed per se; they would simply cease to have positive effects.
In August 2014, Google removed support for its Authorship markup completely – not just the author image, which stopped appearing in search results in June 2014. Instead, webmasters were told to use Structured Data Markup as a way to enhance search engine visibility.
Sounding very similar to Google Authorship, a patent filed by Google last year lays out a concept of determining who are the authoritative authors and then ranking their content higher, also taking into account authorities searchers are connected to on Google+. Authorship may be used as part of this process, but it is not referenced by name in the patent. Authoritative users, as determined by Google, would rank higher and appear more often when "trigger queries" (high search volume) relating to a particular topic are typed in. Google would ultimately bring up content from authors that are authorities on that topic.
How Will Google Use Authorship in the Future?
Google's recommendation to leave authorship in place has sparked chatter as to how Google might use this information in the future, if they don't plan to use it in its former incarnation of images in search results.
The possible resurrection of authorship is a worthwhile web lesson – never jump too quickly on the latest search engine trends, because you never know how long they will last or if the gurus really know what they are talking about. Marketers were quick to mark Authorship as dead forever, which may have been wrong. Until we know for sure, my advice is don't remove authorship, add authorship to sites in the future, and/or re-add it to sites from which it was removed.