What Is A Blog?
A blog is a digital location where a collection of posts is stored. A blog can be private, requiring password access, or it can be public, which allows anyone with the URL to read what you post. Blogs began as online journals where bloggers wrote about their day-to-day activities; but now blogging encompasses a broad spectrum of Internet content.
A blog can be about anything, but for purposes of this post, I recommend that one law student maintains a blog about legal industry news and other related issues. While new means of digital communication are constantly evolving, like email, blogging is a platform that isn't going anywhere. In fact, having and maintaining a blog remains one of the best ways to communicate online. The Internet, including social media, blogging, and websites, has made it easier than ever for one's voice be heard, something not enough law students or lawyers utilize.
How Do I Start a Blog?
Anyone can start a blog by signing up for an account on a blogging platform. Wordpress is the most popular free blogging platform, so I will walk you through the setup steps below.
1. Go to www.wordpress.com and click on "create website," which will bring you to the screen below. Scroll through the available themes and select the one that you like best. Note that you will be able to change this theme later on if you want to.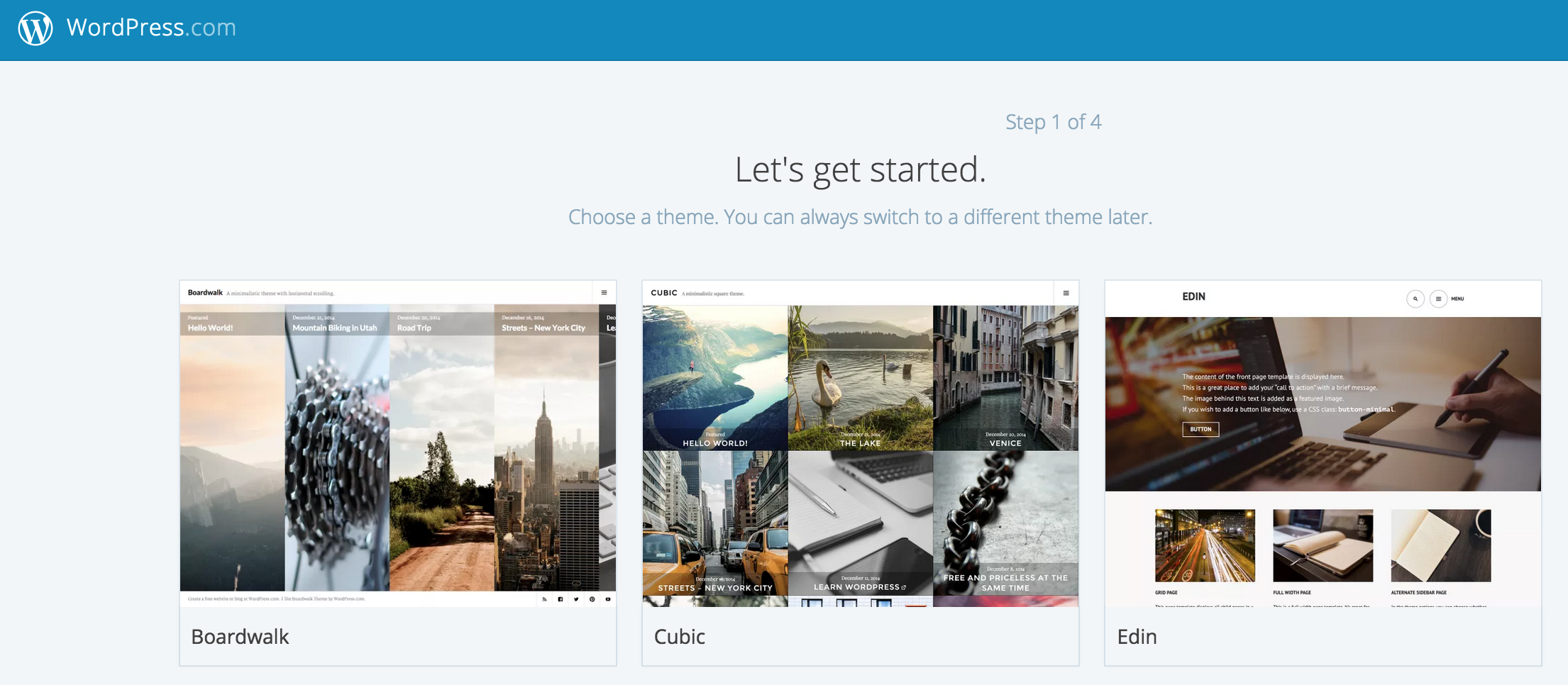 2. After you select your theme, you will move to step 2 of 4, where you input your domain (has a cost associated with it) or let Wordpress pick a domain name for you (free).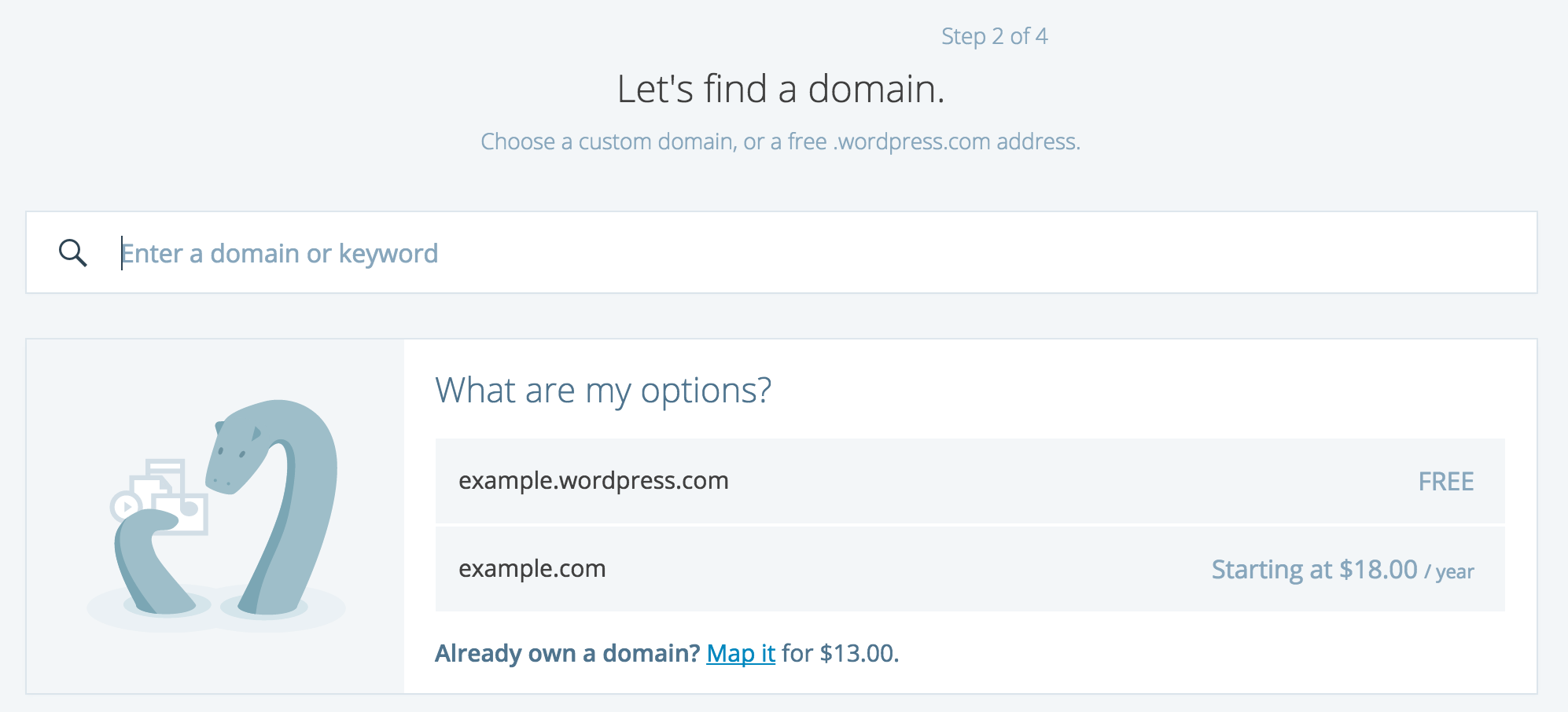 3. Select the free pricing plan to start with (the option to the far left).
4. Create a Wordpress account and then launch your blog.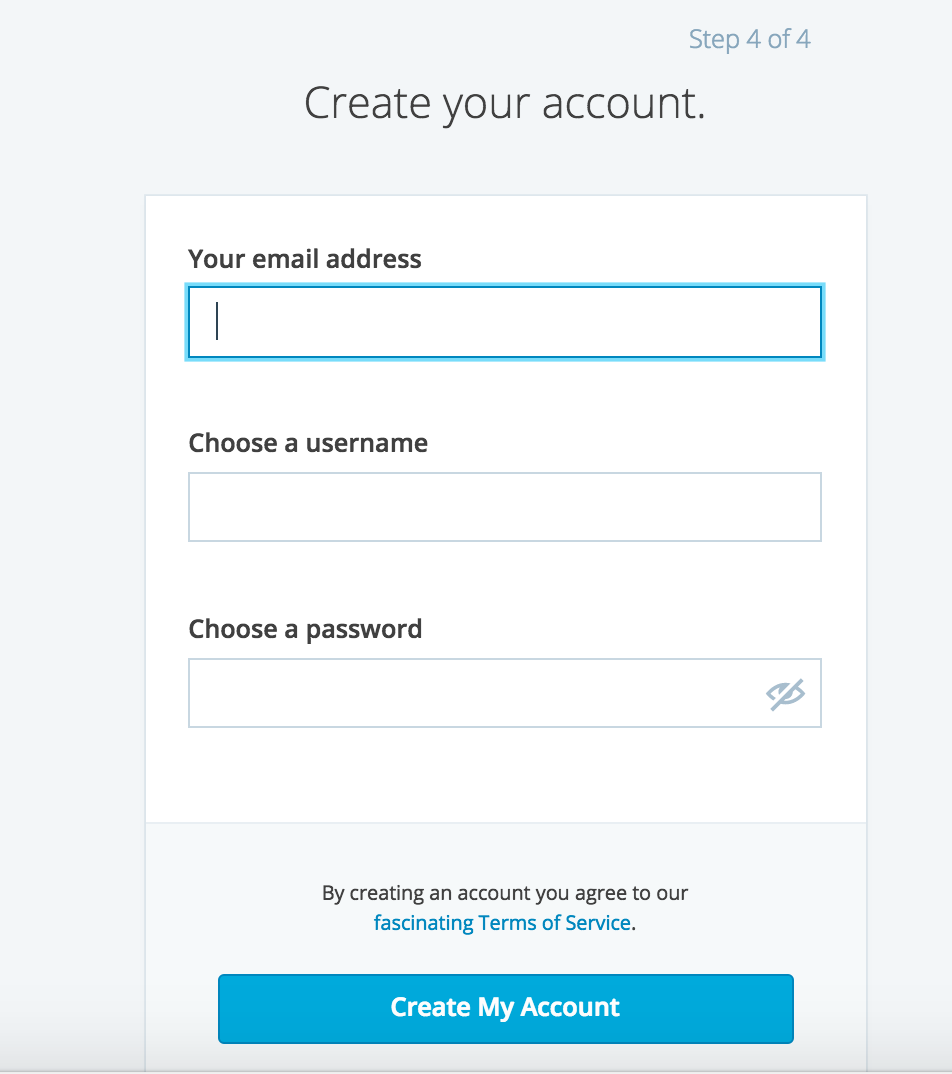 Recommended Potential Blogging Platforms

:

The American Bar Association Law Student Division advises law students who begin to blog during law school to exercise caution if blogging during law school but also says that the benefits may be worth the potential risks.
Why Should I Start A Blog During Law School?
Times have changed – I took my law school tests in blue books, took class notes by hand, and took the Bar Exam by hand as well. Now law students do everything on a computer. Since the newer generation of potential lawyers is more tech savvy, they might as well put that skill set to use beyond taking notes and writing papers. While taking notes, taking tests, and passing the Bar on computer all help you become a lawyer, blogging and taking other steps to build your digital identity help to make you visible, established, and hopefully more employable as a result.
Your digital identity ideally begins with developing your personal digital brand. If you already know what you want to be known for, start branding yourself online in a way that associates you with that topic or area of law. The research you do to write your blog posts will simultaneously build your knowledge in your area of interest and build your digital brand for your topic of choice. Digitally and publicly sharing your thoughts in your own name helps to position you as knowledgeable on pertinent topics and/or even an expert.
Other benefits to developing a blog during law school include:
Having a website to include on a resume and on a LinkedIn profile
Building a digital identity for your name ahead of the game
Learning how to use popular blogging platforms like Wordpress to make your skill set more well rounded and yourself more indispensable as an employee - marketers are harder to find and more in demand than first-year associates
Developing connections in your niche that you may not be able to reach otherwise
Learning about your future competition and potential employers
Starting your own law firm during law school - finding a job as an attorney is harder than ever and new lawyers are going out on their own in record numbers - building a blog and digital presence during school gets you ready to launch your law firm as soon as you become licensed
Stacey Burke, Lawyer & Digital Marketing Expert
My company works with law firms across the country. I have been fortunate to develop relationships with lawyers in almost every major legal market. If you want to expand upon your skill set, and learn a thing or two about legal marketing while you are in law school, you can contact me about internship opportunities.