When people look to hire a service provider, more than ever before they are turning to the Internet and reading customer reviews and ratings. So many sites are devoted to the ranking and review of various companies that it is hard to tell which reviews are accurate or worthwhile to read. There are even services you can hire to create fake reviews for your business – but Google doesn't like that and Amazon is even suing fake reviewers at the moment.
Everywhere we go online (and off) we see reviews, whether blog comments, Amazon ratings, Zagat, or Yelp reviews. E-commerce sites have prolific reviews – 30% of searchers check out Amazon ratings before buying a product. In the service realm, Search Engine Journal reports that 4 out of 5 Yelp users visit the site before they spend money to check out reviews, confirm details, and otherwise do their research. In 2013, Brightlocal found that 79% of respondents trust reviews as much as personal recommendations.
How To Get Good Reviews
You might have noticed that people love to leave reviews when they are really unhappy. Negative and one-star reviews can decrease conversions and throw shade on your digital brand. In order to set up a system to combat the haters on an ongoing basis, you need to proactively ask for positive feedback. For lawyers, this digital feedback should come at case resolution.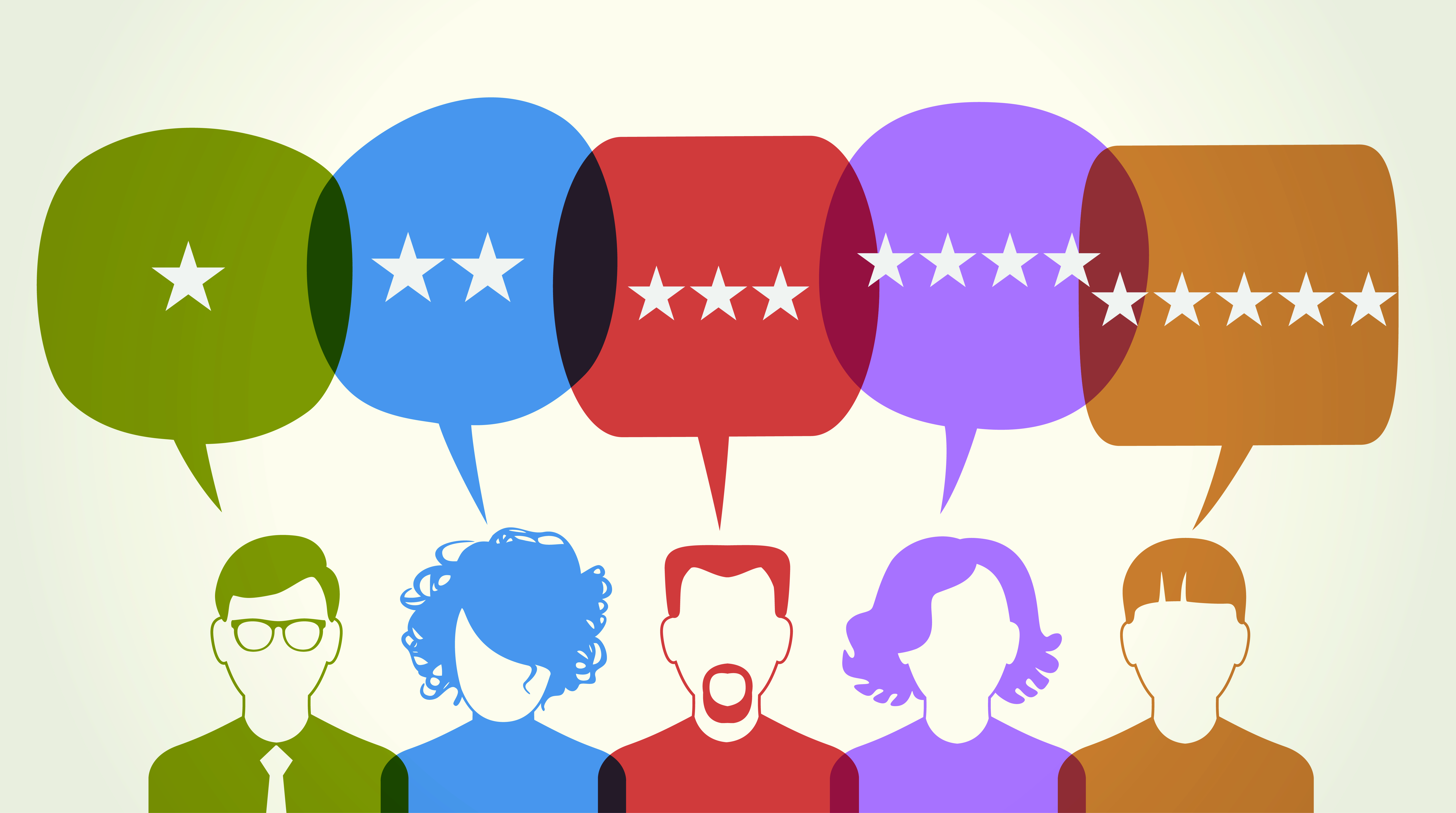 In my former life as a personal injury lawyer, the clients were generally the happiest on the day they received their money; therefore, that timing provides a great opportunity to capitalize upon their happiness. I know that many lawyers will find it challenging to hit clients up for a favor, but it must be done. You are not taking advantage of them or asking them to do anything wrong – you are simply offering them an opportunity to provide feedback on their experience working with your business.
Approach Matters. Handle digital review acquisition and reputation management in the same professional spirit as you would your legal work. You can send an automated email as part of your case closing process that provides links to the ratings and review sites you are seeking to bolster. Be sure to tell your clients how much you appreciate their help and that their input will help other people in the same position make a more informed decision when hiring an attorney. Be sure to warn the client about disclosing potentially confidential information in their reviews as this may violate the terms of a settlement or protective order. As with any effective business procedure, a consistent approach and process will ensure that you get the most and best reviews possible.
Timing Matters. If you ask a client to review your practices too early during their work with you, you won't get the full feedback you need to have an accurate review. Comprehensive and personalized reviews will not only help to improve your internal processes, but will also give potential clients and referral sources honest and genuine feedback on what it's like to work with you. If you ask a former client too late (such as a month after their case resolves), they are less likely to be positive, as the initial glow of success has likely worn off (and their recoveries may be long since spent).
How To Deal With Negative Reviews
While negative reviews can make even the toughest and most successful business owner cringe, they also can serve valuable purposes. Since so many companies have their friends, family, and employees post 5-star reviews, it makes them look fake and overly inflated – very few companies will truly merit a rank of five out of five stars. At least one negative review will help make your business look real. 68% of consumers trust Yelp pages more when there are bad reviews mixed in with the good. If there are only good reviews, without any bad comments at all, 30% of consumers become suspicious of editing or censorship. In addition to a reality check, negative reviews allow your business greater insight into your customer base and give you a vehicle to respond.
You also cannot respond to online reviews if you are not tracking them. Websites such as GetListed.org and ReviewPush.com can help you track reviews for your law firm. When you do receive a negative review online, a prompt and courteous reply addressing the reviewer's concerns can also go a long way towards softening tits impact on your digital brand. You many not resolve their issue, but it can demonstrate your firm's professionalism and attentiveness.
Still to come: "Ratings and Review Sites Lawyers Can't Afford To Miss"